October 17, 2014
|
Category:
Ridiculous Golf Item Of The Week
Posted By The Original Golf Blogger
Interact: Permalink and Comments: 0 | Start a Forum Post | Email this entry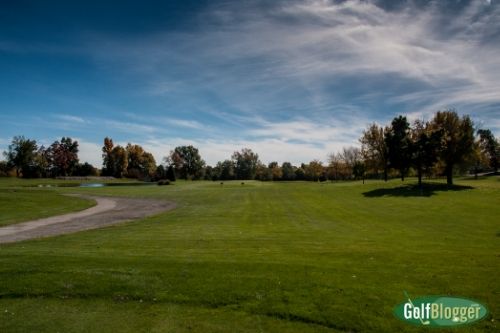 Bedford Hills Golf Club is a 27 hole course in Temperance, Michigan. The three nines are named the Wolverine, Buckeye and Irish.
It is a tight course, with some rather convoluted and often confusing routing. I don't know that I'd make the trip to play there again, but it was well kept and a good bargain.
October 16, 2014
|
Category:
Michigan Golf
Posted By The Original Golf Blogger
Interact: Permalink and Comments: 0 | Start a Forum Post | Email this entry
October 16, 2014
|
Category: Equipment, Irons
Posted By The Original Golf Blogger
Interact: Permalink and Comments: 0 | Start a Forum Post | Email this entry
October 15, 2014
|
Category: Apparel, Shoes
Posted By The Original Golf Blogger
Interact: Permalink and Comments: 0 | Start a Forum Post | Email this entry
October 15, 2014
|
Category:
Michigan Golf
Posted By The Original Golf Blogger
Interact: Permalink and Comments: 0 | Start a Forum Post | Email this entry
October 15, 2014
|
Category:
Michigan Golf
Posted By The Original Golf Blogger
Interact: Permalink and Comments: 0 | Start a Forum Post | Email this entry
October 15, 2014
|
Category:
Michigan Golf
Posted By The Original Golf Blogger
Interact: Permalink and Comments: 0 | Start a Forum Post | Email this entry