PARK CITY, Utah (April 17, 2015) – – Stein Eriksen Lodge Management Corp and Park Meadows Country Club announced today that they have entered into an agreement for Stein Eriksen Lodge Management Corp. to manage Park Meadows Country Club, Park City's only in-town, private golf and social club. This partnership will join two of Park City's legendary properties, known for the highest levels of service, best locations and the industry leaders in their respected categories. As a member-owned club, Park Meadows is a renowned Jack Nicklaus-designed, championship golf course and year-round country club. As experts in world-class hospitality, Stein Eriksen Lodge Management Corp currently oversees the legendary Stein Eriksen Lodge Deer Valley, Utah's only Forbes 5- Star hotel and spa, AAA 5-Diamond hotel and World's Best Ski Hotel; The Chateaux Deer Valley, a Forbes 4-Star hotel, AAA 4-Diamond hotel; and the Stein Eriksen Residences; a luxury 14-home and 40 condominium residence development at Deer Valley Resort; one of the most successful new developments in Park City scheduled to open in the fall of 2016.
"We are thrilled to merge Park Meadows Country Club with the legendary Stein Eriksen luxury collection and take on this new venture," said Russ Olsen, CEO of Stein Eriksen Lodge Management Corp. "Park Meadows is a stunning Jack Nicklaus-designed course, where legends play, which will join with Stein Eriksen Lodge, where legends ski. We welcome the opportunity to attach the Stein Eriksen name to such a reputable, full-service private country club. The Stein Eriksen name carries with it a promise of legendary service. The transition will be seamless in providing Park Meadows and its members the utmost level of golf and food & beverage experiences they have come to expect."
April 23, 2015
|
Category:
Tourism
Posted By The Original Golf Blogger
Interact: Start a Forum Post | Email this entry
Game-Enhancing App Seamlessly Interfaces with Golf's #1 Performance Tracking System
(STAMFORD, CT) – Arccos Golf announces that its award-winning GPS + Live Shot Tracking + Tour Analytics platform will be available for Apple Watch when that product launches on April 24, 2015.
The free Arccos app for Apple Watch seamlessly interfaces with the complete Arccos system – 14 virtually weightless sensors that easily attach to the end of a club grip and are paired to the app just once via Bluetooth. It showcases a powerful feature set that includes GPS for nearly 20,000 courses across the U.S. and Canada, personalized club recommendations, shot editing and automatic score tracking.
While existing Arccos players will receive an automatic update for their iOS devices, a "30 Days Free" promotion will allow all Apple Watch users to experience the company's proprietary GPS system. This provides precise measurements to the front, middle and back of each green, and will be offered for a $19.99 annual subscription after the trial period.
"Our product has been so well received because of the focus we've placed on perfecting the user experience and delivering tremendously useful data," says Arccos CEO Sal Syed. "This latest iteration continues our mission of helping players unlock their Golf DNA and builds upon the excitement for the year's most anticipated piece of wearable technology."
Requiring no alterations to pre-shot routines, tapping or other hindrances to enjoyment and improvement, Arccos is among the first golf-specific apps offered for Apple Watch. Widely heralded as one of the game's most innovative and beneficial technologies, Arccos is endorsed by 2014 FedExCup Champion Billy Horschel who relies on the critical data Arccos instantly delivers, such as distances hit, club averages, driving accuracy, greens in regulation, sand saves, putts and more.
Also recently unveiled by Arccos are a suite of unmatched social features. These allow users to follow other players and receive round updates – including holes, stats and bests – directly to their social stream. Instructors and coaches can use this as a tool to "follow" players, instantly receiving their stats upon completing a round, or gathering valuable information on player performance via deep dives into statistics, past rounds, Tour Analytics and more.
Essential to the Arccos system, the Tour Analytics platform helps golfers identify patterns and refine tactics before, during and after each round. This was developed in conjunction with golf's most renowned statistician, Peter Sanders. Drawing from his work with PGA Tour star Zach Johnson and many others, it automatically breaks down a players' handicap into five key components – driving, approach, chipping, sand game and putting – helping golfers:
Gain insight into what every shot means
Understand exactly how each part of their game contributes to scoring
Explore comparative data in each of the five components from golfers with the same handicap
Evaluate patterns across their entire golf history, supporting refinement of on-course tactics

Now available at Apple Stores, select golf retailers and pro shops nationwide, and http://www.arccosgolf.com, Arccos is trusted by top instructors who rely on the system to help their students recognize and correct faults, such as club distance gaps, noticeable shot dispersion patterns and other problem areas.

Led by a team of Ivy League engineers, rocket scientists, PhD's and designers, Arccos Golf is named after a function of advanced mathematics.

For more information or to view a demo video: arccosgolf.com.

Get social: @arccosgolf, Facebook

About Arccos Golf, LLC

Arccos Golf, LLC provides game-changing connected technology products for golfers. The company aims to revolutionize the golfing experience by integrating GPS shot tracking with a sophisticated platform that generates comparative data which helps golfers truly evaluate their game. Arccos is led by CEO, Sal Syed and COO, Ammad Faisal, two dedicated golfers, entrepreneurs, and childhood friends. Based in Stamford, CT, Arccos is a Callaway Open Innovation Partner with venture capital funding provided by LaunchCapital.
April 23, 2015
|
Category:
Equipment
Posted By The Original Golf Blogger
Interact: Start a Forum Post | Email this entry
Williamsburg, Va. (April 1, 2015) – Colonial Williamsburg's Golden Horseshoe Golf Club will host qualifying rounds for the Drive, Chip and Putt National Championships at its renowned Gold and Green Courses beginning May 1. An important golf initiative designed to inspire youth interest in the life-long game, the program is supported equally by the Masters Tournament, the United States Golf Association and the PGA of America.
The Drive, Chip and Putt Championship is a free nationwide program aimed at growing the game by tapping the creative and competitive spirit of boys and girls ages 7-15. What makes this program unique is that participants who advance through local, sub-regional qualifying in each age/gender category earn a place in the National Finals, which is conducted at Augusta National Golf Club the Sunday before the Masters Tournament.
No matter the skill level, and given the reward of competing at Augusta National, the Drive, Chip and Putt Championship is an exciting way to inspire a new generation of youth to choose golf as a recreational sport and make it a game for life.
Qualifying opens May 1 throughout all 50 states. In just two years, the successful program has experienced major growth in registration and interest. More about this opportunity for age-eligible youth may be found at http://www.drivechipandputt.com.
The Golden Horseshoe Club is set in a Certified Audubon Cooperative Sanctuary surrounded by nature. The classic Gold Course, designed by Robert Trent Jones Sr. more than 50 years ago, is steps away from the Spa. The adjacent Green Course, designed by his son Rees Jones 25 years ago, represent the first father-son layout in the country. Jones Senior also designed the popular nine-hole Spotswood Course.
Revenue from spa services and golf play on the Golden Horseshoe Golf Club's three courses supports the Colonial Williamsburg Foundation's mission to educate future generations and keep American history alive and thriving. More information is available at http://www.colonialwilliamsburg.com or 855-296-6627.
The Colonial Williamsburg Foundation preserves, restores and operates Virginia's 18th-century capital of Williamsburg, Va., as a 21st-century center for history and citizenship. Innovative and interactive experiences, such as the street theater Revolutionary City® and the RevQuest: Save the Revolution! series of technology-assisted alternate reality games, highlight the relevance of the American Revolution to contemporary life and the importance of an informed, active citizenry. The Colonial Williamsburg experience includes more than 400 restored or reconstructed original buildings, renowned museums of decorative arts and folk art, extensive educational outreach programs for students and teachers, lodging, culinary options from historic taverns to casual or elegant dining, the Golden Horseshoe Golf Club featuring 45 holes designed by Robert Trent Jones and his son Rees Jones, a full-service spa and fitness center, pools, retail stores and gardens. Philanthropic support and revenue from admissions, products and hospitality operations sustain Colonial Williamsburg's educational programs and preservation initiatives.
April 1, 2015
|
Category:
Tourism
Posted By The Original Golf Blogger
Interact: Start a Forum Post | Email this entry
CUISINART GOLF RESORT & SPA WELCOMES PGA CERTIFIED GOLF PROFESSIONAL
Acclaimed Anguilla Resort Appoints Scott Delong to Oversee Greg Norman Signature Golf Course

FOR IMMEDIATE RELEASE NEW YORK, NY – March 19, 2015 – CuisinArt Golf Resort & Spa, the award-winning Anguilla property and home of the island's first and only golf course, announces the appointment of Scott Delong as Head Golf Professional. In his role, Delong will manage the 18-hole Greg Norman signature designed golf course which CuisinArt Golf Resort & Spa acquired in September 2011.
"Scott brings a tremendous amount of experience to CuisinArt Golf Club, having started playing the game of golf at a young age and quickly moving up the ranks to play tournaments all over the country," said Stephane Zaharia, Vice President and General Manager of CuisinArt Golf Resort & Spa. "As a PGA Professional, Scott's knowledge and passion enhance our golf program, providing our guests with an unrivaled golf experience that is only available at CuisinArt Golf Resort & Spa."
DeLong joins CuisinArt Golf Resort & Spa after serving as Head Golf Professional at Deering Bay Yacht & Country Club, a private 18-hole member-owned club located in Coral Gables, FL. He is one of only 800 PGA professionals worldwide to be designated as a PGA Certified Professional. DeLong is also a Certified Instructor for Impact Zone Golf, a methodology of teaching that is based around five fundamentals of the golf swing. His commitment to customized instruction enables him to tailor each lesson to the individual's needs and abilities, rather than teaching just one particular style or swing.
Designed as a golfer's paradise where sand, wind and water blend seamlessly with Anguilla's natural environment, CuisinArt Golf Club offers a first-class Caribbean golf experience with spectacular views of St. Maarten and the Caribbean Sea. The 18 Hole, Par 72 Greg Norman signature design championship course offers stimulating play with superb elevation changes, spectacular water features, and challenging holes. In planning the course, significant environmental efforts were undertaken to preserve and enhance the island's natural habitats. Most significant was the renewal of Merrywing Salt Pond, an island landmark – featured predominantly in the course -whereas the pond's water has been reinvigorated, giving rebirth to its natural organisms.
As part of the announcement, travelers can take advantage of two new Golf Packages for 2015, available April 12 through December 18:
TEE UP & REVIVE: 5 NIGHTS
6 Days, 5 Nights Beachfront Accommodation
Full Breakfast Daily served a Café Med or Continental en suite
Two Rounds of Golf Per Person (Total Four Rounds)
One 50 Minute Relaxation Massage Per Person
Two Lunches for Two at Choice of Resort Restaurants
Three Dinners for Two at Choice of Resort Restaurants
Rates starting at $4,125 for a Beachfront Junior Suite.

TEE FOR TWO: 7 NIGHTS
8 Days, 7 Nights Beachfront Accommodation
Full Breakfast Daily served at Café Med or Continental en suite
Four Rounds of Golf Per Person (Total Eight Rounds)
Three Lunches for Two at Choice of Resort Restaurants
Four Dinners for Two at Choice of Resort Restaurants
Rates starting at $5,785 for a Beachfront Junior Suite.

For more information, visit http://www.cuisinartresort.com. Stay updated on news and happenings at CuisinArt Golf Resort & Spa by following @VisitCuisinArt on Twitter and Instagram or visiting the new Facebook page - Facebook.com/CuisinArtGolfResortandSpa. ###

ABOUT CUISINART GOLF RESORT & SPA Nestled in the crescent curve of Anguilla's Rendezvous Bay, CuisinArt Golf Resort & Spa, a member of The Leading Hotels of the World, is an award-winning oasis of luxury. Inspired by the style of the Mediterranean, guests discover an enclave of 98 suites and villas, surrounded by lush gardens and a pristine beach. As Anguilla's original resort spa, CuisinArt Golf Resort & Spa celebrates the art of well-being while enticing guests with exceptional culinary experiences and the ultimate in relaxation and rejuvenation. The resort features a state-of-the-art hydroponic farm, the award-winning Venus Spa and an 18-hole, championship golf course designed by the world renowned Greg Norman.
March 20, 2015
|
Category:
Tourism
Posted By The Original Golf Blogger
Interact: Start a Forum Post | Email this entry
In the high-stakes world of Atlantic City golf, the best keep getting better

ATLANTIC CITY, N.J. (March 2015) — Featuring more than a dozen of New Jersey's highest ranked golf courses — including categories like "Top Public Courses," "Favorite Golf Professional" and "Top Customer Service" — Atlantic City and the Jersey Shore are growing by leaps and bounds, and quickly becoming one of the East Coast's premier golf destinations.
Not content with resting on their laurels, however, Atlantic City area courses have numerous improvements and upgrades planned for 2015. Below are a just a handful of the many things going on around the Boardwalk this spring:
The Ottinger Family of golf courses that include Atlantic City Country Club, Ballamor Golf Club and Scotland Run Golf Club are completing major construction and renovation projects. Atlantic City Country Club, the historic, 117 year old club and birthplace of the birdie, is renovating and restoring all greenside bunkers on Holes 4, 6, 8, 12, 15 and 17. A halfway house is being built and will open in time for the golf season. Equally significant clubhouse renovations include a complete makeover to the entryway and lobby, John J. McDermott Room, James "Sonny" Fraser Room, Leo Fraser Library, Grand Ballroom, two private dining rooms, restrooms and corridors. In addition, an all-new bridal suite overlooking the golf course with breathtaking views of the Atlantic City skyline will be completed and equipped with every imaginable amenity. An impressive new exterior façade will be designed providing the clubhouse with a much more stately entrance. Meanwhile, Scotland Run will also undergo bunker renovations. Both Atlantic City Country Club and Scotland Run Golf Club will remain open during these enhancements.
At Blue Heron Pines, the popular Ron Jaworski Celebrity Golf Challenge is scheduled June 14-15. In preparation, more than 200 trees were taken down around the golf course to improve play and turf conditions around this Stephen Kay design.
The news at Brigantine Golf Links is … well … the name "Brigantine Golf Links." Formerly The Links at Brigantine Beach, along with a new name, the club is sporting a new fleet of YAMAHA golf cars, a new set of family golf tees and some new senior tees, as well as an enhanced Foot Golf course.
Eagle Ridge Golf Club is the newest Atlantic City golf offering in 2015. Located only minutes off the Garden State Parkway near Toms River, Eagle Ridge features a stunning 27-hole championship golf course designed by Brian Ault. Opened in 1999, it is nestled within the lush natural pines of Northern Ocean County and feels more like playing in the Carolinas than Central Jersey. Renowned for its exceptional conditions, the course is just minutes from the Jersey Shore and centrally located an hour from New York City, Philadelphia and Atlantic City.
Harbor Pines Golf Club remains one of the top conditioned courses in New Jersey and recently 15 bunker upgrades were completed in time for the 2015 golf season, including new drainage and premium white sand. Harbor Pines welcomed new Executive Chef Joe DiLuzio, who will appear in an upcoming episode of "Chopped" on the Food Network. In addition, the Golf Tournament Association of America has recently certified Debbie Stevenson in "Golf Tournament Planning." She is the only certified tournament planner in South Jersey.
Mays Landing Golf & Country Club will select a Sunday each month for a "Golf Appreciation Day" and charge only the twilight rate for tee times the entire day. Celebrating its 55th anniversary, Mays Landing hosts an "Ultimate Demo Day" to demo just about anything from golf clubs, balls and other golf-related items to others like vehicles, RVs, tractors and cell phones.
McCullough's Emerald Golf Links now offers online Golf Vacation Packages for the Atlantic City and South Jersey Region. Golfers can choose from hundreds of discounted combinations of accommodations and courses. McCullough's recently completed an enclosed deck to accommodate up to 120 golfers — ideal for large outings and enjoying a post-round beverage overlooking the 18th hole. Onsite Library III, a decades-old landmark steakhouse, continues to serve up its well-known steak and king crab menu, salad bar, books, cooks and wait staff.
Sea Oaks Country Club recently received a new fleet of 2015 golf carts that house on-cart coolers and a USB port for those golfers that just can't be without their devices. Sea Oaks has also recently expanded its outdoor veranda patio area overlooking the 18th green. The Grill Room added five new TVs (totaling nine) so golfers can see any game from any area. In addition, Sea Oaks implemented the PGA Initiative "Tee It Forward" by adding a sixth teeing area – a green tee box between the gold tee and the most forward red tee box.
Shore Gate Golf Club will continue its "Play 12 after 12" program this season. The popular 12-hole round is played in about three hours. Even David Fay, the former Executive Director of the United States Golf Association who played numerous 12 hole rounds at Shore Gate, commented "this is the type of innovative thinking we need to grow the game."
Over the winter months at Stockton Seaview Hotel & Golf Club the resort performed a tee box and cosmetic renovation on its Pines Course. The renovations included stripping of all sod on the current tee boxes, re-shaping of tee boxes to maximize playable areas, laser leveling of new boxes and laying of new sod. Seaview also performed a complete cosmetic renovation as well, which included all new tee markers, tee signs, history wall, new flags, flagpoles and bunker rakes. A Sam Snead plaque was placed on the 16th hole to commemorate his 1942 PGA Championship victory. The event had nine holes played on the Bay and nine on the Pines. The 16th hole — then the 8th hole on the Pines Course and 17th for the Championship — was where Snead chipped in to defeat Jim Turnesa 2 & 1 and capture his first major championship.
March 20, 2015
|
Category:
Tourism
Posted By The Original Golf Blogger
Interact: Start a Forum Post | Email this entry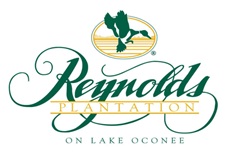 Reynolds Plantation Golf Collection Tops National Rankings Among "Best Courses You Can Play"
Greensboro, Ga. (March 18, 2015) – Placing four golf courses from its collection on the latest Golfweek magazine list of "Best Courses You Can Play," Reynolds Plantation was the only golf community in the country recognized for that level of excellence in the prestigious state-by-state rankings.
On the "Best You Can Play" Top 15 list for Georgia, Reynolds Plantation's Oconee course is ranked No. 3, with the Great Waters Course No. 5, The Landing No. 8 and the Plantation Course No. 15. Together the Lake Oconee gems continue to enrich the reputation of Reynolds Plantation as a premier golf community and preferred golf destination.
The "Best Courses You Can Play" is a compilation of golf courses accessible to guest and/or public play in the United States. It is part of the "Golfweek's Best" rankings series, posted recently online at http://www.golfweek.com
"We appreciate having four of our golf courses named to a highly regarded nationwide list like this," said Mark Lammi, Vice President of Golf Operations at Reynolds Plantation. "Not only do we have the best collection of golf courses in Georgia, but one of the most impressive in the world, all right here."
The Landing pioneered the golf industry on Lake Oconee when the Bob Cupp design opened in 1986 (originally as Port Armor Golf Club). The Plantation Course, also a Cupp design, was the first course at Reynolds Plantation, established in 1988. The Great Waters Course introduced the legendary Jack Nicklaus to Lake Oconee, debuting in 1992 and renovated by Nicklaus in 2010. The Oconee Course is an idyllic Georgia sanctuary, with designer Rees Jones providing a pure, undisturbed setting for an authentic golf experience since 2002.
Besides Reynolds Plantation, the only other venue with as many as four golf courses on the prestigious Golfweek state-by-state "Best You Can Play" rankings is Bandon Dunes in Oregon, which is a golf resort only. Overall, six courses give Reynold Plantation 117 holes of golf draped across natural rolling hills and along the shoreline. Several recent golf course renovation projects – including the newly unveiled work on the Tom Fazio-designed National Course –are part of a multi-million dollar renovation that touched nearly every facet of the award-winning Reynolds Plantation residential golf community, as well as The Ritz-Carlton Lodge, Reynolds Plantation, a AAA Five Diamond resort.
Beyond golf, Reynolds Plantation offers an array of recreation opportunities: 374 miles of shoreline along Lake Oconee, Georgia's second-largest lake, is ideal for bass fishing, recreational boating and water skiing; four marinas with complete services; the Lake Club Wellness Center and Peter Burwash International Tennis Center present options for complete fitness activities; dining and casual atmospheres at The Landing Clubhouse, the Plantation Grille and Linger Longer Steakhouse in the Oconee Clubhouse.
Vacation guests at Reynolds Plantation can choose from individual cottages within the private gates, while enjoying a variety of amenities. Accommodations also are available at The Ritz-Carlton Lodge on property. For more information about Reynolds Plantation, visit http://www.reynoldsplantation.com, or to book a reservation by phone, please call (877) 809-3324 between the hours of 8 am and 6 pm eastern time.
March 20, 2015
|
Category:
Tourism
Posted By The Original Golf Blogger
Interact: Start a Forum Post | Email this entry
Epson M-Tracer™ Club-Mounted Golf Swing Analyzer Endorsed by David Leadbetter Now Available
Revolutionary Golf Technology Helps Golfers Improve their Game with Unprecedented Insights into Their Swing through Highly Accurate, Actionable Data
LONG BEACH, Calif. – March 17, 2015 – Epson America, Inc. today announced that its M-Tracer™ golf swing analyzer for golfers of all levels is now available through Epson.com, the Leadbetter Golf Academy and golf specialty retailers with an MSRP of $299. M-Tracer is a lightweight, club-mounted golf swing analyzer designed to give golfers unprecedented insights into every element of their swing. The M-Tracer securely attaches to the golf club grip to capture the golf swing at 1,000 samples per second and sends data to an iOS or Android smartphone in real-time via Bluetooth®.
Part of the new "Epson Active" product category, the M-Tracer is the latest in a line of sports and fitness devices from the company to help athletes improve their performance through precise data and easy-to-interpret feedback.
"M-Tracer gives golfers an incredible amount of relevant information on their swing that can be used to improve their game," said, Randy Bergstedt, manager, Epson Active. "Whether you're just getting started, a professional golfer or a golf coach, the M-Tracer's actionable insights provide valuable insights to help you achieve your best performance. M-Tracer and our other fitness and sports wearables are a testament to Epson's commitment to driving innovation in technology for active people."
With a built-in Inertial Measurement Unit derived from Epson's industrial sensors, the M-Tracer tracks and records the swing path of the club, club-head speed, club-head path, face angle at the time of impact, tempo and more.
"Golf is a highly technical sport where the smallest details and adjustments can make all the difference in getting the best out of your game," said David Leadbetter, world-renowned instructor, owner of over 20 golf academies around the world and Golf Digest Teaching Professional. "The Epson M-Tracer provides real-time feedback and immediate solutions that help golfers develop a more efficient and powerful swing. This information empowers golfers to improve their swing in an easy and intuitive manner, ultimately resulting in lower scores and more fun."
The M-Tracer smartphone app shows the golfer's full swing path in 3D and offers the ability to rotate the view and compare their swing against that of a pro-level golfer or their own previously recorded swings. The app also provides comprehensive graphical analysis of the impact zone, shaft rotation, club speed and swing tempo. It even has a built in freeze frame option for the critical "halfway back" and "at the top" positions.
For more information or to purchase an M-Tracer, go to Epson.com/golf.
About Epson
Epson is a global innovation leader dedicated to exceeding expectations with solutions for markets as diverse as the office, home, commerce, and industry. Epson's lineup ranges from inkjet printers, printing systems and 3LCD projectors to industrial robots, smart glasses and sensing systems and is based on original compact, energy-saving, and high-precision technologies.
Led by the Japan-based Seiko Epson Corporation, the Epson Group comprises more than 72,000 employees in 94 companies around the world, and is proud of its ongoing contributions to the global environment and the communities in which it operates. Epson America, Inc. based in Long Beach, Calif. is Epson's regional headquarters for the U.S., Canada, and Latin America. To learn more about Epson, please visit: http://www.epson.com.
You may also connect with Epson America on Facebook (http://www.facebook.com/Epson), Twitter (http://twitter.com/EpsonAmerica) and YouTube ( http://www.youtube.com/EpsonAmerica).
March 17, 2015
|
Category:
Equipment
Posted By The Original Golf Blogger
Interact: Start a Forum Post | Email this entry