CUISINART GOLF RESORT & SPA WELCOMES PGA CERTIFIED GOLF PROFESSIONAL
Acclaimed Anguilla Resort Appoints Scott Delong to Oversee Greg Norman Signature Golf Course

FOR IMMEDIATE RELEASE NEW YORK, NY – March 19, 2015 – CuisinArt Golf Resort & Spa, the award-winning Anguilla property and home of the island's first and only golf course, announces the appointment of Scott Delong as Head Golf Professional. In his role, Delong will manage the 18-hole Greg Norman signature designed golf course which CuisinArt Golf Resort & Spa acquired in September 2011.
"Scott brings a tremendous amount of experience to CuisinArt Golf Club, having started playing the game of golf at a young age and quickly moving up the ranks to play tournaments all over the country," said Stephane Zaharia, Vice President and General Manager of CuisinArt Golf Resort & Spa. "As a PGA Professional, Scott's knowledge and passion enhance our golf program, providing our guests with an unrivaled golf experience that is only available at CuisinArt Golf Resort & Spa."
DeLong joins CuisinArt Golf Resort & Spa after serving as Head Golf Professional at Deering Bay Yacht & Country Club, a private 18-hole member-owned club located in Coral Gables, FL. He is one of only 800 PGA professionals worldwide to be designated as a PGA Certified Professional. DeLong is also a Certified Instructor for Impact Zone Golf, a methodology of teaching that is based around five fundamentals of the golf swing. His commitment to customized instruction enables him to tailor each lesson to the individual's needs and abilities, rather than teaching just one particular style or swing.
Designed as a golfer's paradise where sand, wind and water blend seamlessly with Anguilla's natural environment, CuisinArt Golf Club offers a first-class Caribbean golf experience with spectacular views of St. Maarten and the Caribbean Sea. The 18 Hole, Par 72 Greg Norman signature design championship course offers stimulating play with superb elevation changes, spectacular water features, and challenging holes. In planning the course, significant environmental efforts were undertaken to preserve and enhance the island's natural habitats. Most significant was the renewal of Merrywing Salt Pond, an island landmark – featured predominantly in the course -whereas the pond's water has been reinvigorated, giving rebirth to its natural organisms.
As part of the announcement, travelers can take advantage of two new Golf Packages for 2015, available April 12 through December 18:
TEE UP & REVIVE: 5 NIGHTS
6 Days, 5 Nights Beachfront Accommodation
Full Breakfast Daily served a Café Med or Continental en suite
Two Rounds of Golf Per Person (Total Four Rounds)
One 50 Minute Relaxation Massage Per Person
Two Lunches for Two at Choice of Resort Restaurants
Three Dinners for Two at Choice of Resort Restaurants
Rates starting at $4,125 for a Beachfront Junior Suite.

TEE FOR TWO: 7 NIGHTS
8 Days, 7 Nights Beachfront Accommodation
Full Breakfast Daily served at Café Med or Continental en suite
Four Rounds of Golf Per Person (Total Eight Rounds)
Three Lunches for Two at Choice of Resort Restaurants
Four Dinners for Two at Choice of Resort Restaurants
Rates starting at $5,785 for a Beachfront Junior Suite.

For more information, visit http://www.cuisinartresort.com. Stay updated on news and happenings at CuisinArt Golf Resort & Spa by following @VisitCuisinArt on Twitter and Instagram or visiting the new Facebook page - Facebook.com/CuisinArtGolfResortandSpa. ###

ABOUT CUISINART GOLF RESORT & SPA Nestled in the crescent curve of Anguilla's Rendezvous Bay, CuisinArt Golf Resort & Spa, a member of The Leading Hotels of the World, is an award-winning oasis of luxury. Inspired by the style of the Mediterranean, guests discover an enclave of 98 suites and villas, surrounded by lush gardens and a pristine beach. As Anguilla's original resort spa, CuisinArt Golf Resort & Spa celebrates the art of well-being while enticing guests with exceptional culinary experiences and the ultimate in relaxation and rejuvenation. The resort features a state-of-the-art hydroponic farm, the award-winning Venus Spa and an 18-hole, championship golf course designed by the world renowned Greg Norman.
March 20, 2015
|
Category:
Tourism
Posted By The Original Golf Blogger
Interact: Start a Forum Post | Email this entry
In the high-stakes world of Atlantic City golf, the best keep getting better

ATLANTIC CITY, N.J. (March 2015) — Featuring more than a dozen of New Jersey's highest ranked golf courses — including categories like "Top Public Courses," "Favorite Golf Professional" and "Top Customer Service" — Atlantic City and the Jersey Shore are growing by leaps and bounds, and quickly becoming one of the East Coast's premier golf destinations.
Not content with resting on their laurels, however, Atlantic City area courses have numerous improvements and upgrades planned for 2015. Below are a just a handful of the many things going on around the Boardwalk this spring:
The Ottinger Family of golf courses that include Atlantic City Country Club, Ballamor Golf Club and Scotland Run Golf Club are completing major construction and renovation projects. Atlantic City Country Club, the historic, 117 year old club and birthplace of the birdie, is renovating and restoring all greenside bunkers on Holes 4, 6, 8, 12, 15 and 17. A halfway house is being built and will open in time for the golf season. Equally significant clubhouse renovations include a complete makeover to the entryway and lobby, John J. McDermott Room, James "Sonny" Fraser Room, Leo Fraser Library, Grand Ballroom, two private dining rooms, restrooms and corridors. In addition, an all-new bridal suite overlooking the golf course with breathtaking views of the Atlantic City skyline will be completed and equipped with every imaginable amenity. An impressive new exterior façade will be designed providing the clubhouse with a much more stately entrance. Meanwhile, Scotland Run will also undergo bunker renovations. Both Atlantic City Country Club and Scotland Run Golf Club will remain open during these enhancements.
At Blue Heron Pines, the popular Ron Jaworski Celebrity Golf Challenge is scheduled June 14-15. In preparation, more than 200 trees were taken down around the golf course to improve play and turf conditions around this Stephen Kay design.
The news at Brigantine Golf Links is … well … the name "Brigantine Golf Links." Formerly The Links at Brigantine Beach, along with a new name, the club is sporting a new fleet of YAMAHA golf cars, a new set of family golf tees and some new senior tees, as well as an enhanced Foot Golf course.
Eagle Ridge Golf Club is the newest Atlantic City golf offering in 2015. Located only minutes off the Garden State Parkway near Toms River, Eagle Ridge features a stunning 27-hole championship golf course designed by Brian Ault. Opened in 1999, it is nestled within the lush natural pines of Northern Ocean County and feels more like playing in the Carolinas than Central Jersey. Renowned for its exceptional conditions, the course is just minutes from the Jersey Shore and centrally located an hour from New York City, Philadelphia and Atlantic City.
Harbor Pines Golf Club remains one of the top conditioned courses in New Jersey and recently 15 bunker upgrades were completed in time for the 2015 golf season, including new drainage and premium white sand. Harbor Pines welcomed new Executive Chef Joe DiLuzio, who will appear in an upcoming episode of "Chopped" on the Food Network. In addition, the Golf Tournament Association of America has recently certified Debbie Stevenson in "Golf Tournament Planning." She is the only certified tournament planner in South Jersey.
Mays Landing Golf & Country Club will select a Sunday each month for a "Golf Appreciation Day" and charge only the twilight rate for tee times the entire day. Celebrating its 55th anniversary, Mays Landing hosts an "Ultimate Demo Day" to demo just about anything from golf clubs, balls and other golf-related items to others like vehicles, RVs, tractors and cell phones.
McCullough's Emerald Golf Links now offers online Golf Vacation Packages for the Atlantic City and South Jersey Region. Golfers can choose from hundreds of discounted combinations of accommodations and courses. McCullough's recently completed an enclosed deck to accommodate up to 120 golfers — ideal for large outings and enjoying a post-round beverage overlooking the 18th hole. Onsite Library III, a decades-old landmark steakhouse, continues to serve up its well-known steak and king crab menu, salad bar, books, cooks and wait staff.
Sea Oaks Country Club recently received a new fleet of 2015 golf carts that house on-cart coolers and a USB port for those golfers that just can't be without their devices. Sea Oaks has also recently expanded its outdoor veranda patio area overlooking the 18th green. The Grill Room added five new TVs (totaling nine) so golfers can see any game from any area. In addition, Sea Oaks implemented the PGA Initiative "Tee It Forward" by adding a sixth teeing area – a green tee box between the gold tee and the most forward red tee box.
Shore Gate Golf Club will continue its "Play 12 after 12" program this season. The popular 12-hole round is played in about three hours. Even David Fay, the former Executive Director of the United States Golf Association who played numerous 12 hole rounds at Shore Gate, commented "this is the type of innovative thinking we need to grow the game."
Over the winter months at Stockton Seaview Hotel & Golf Club the resort performed a tee box and cosmetic renovation on its Pines Course. The renovations included stripping of all sod on the current tee boxes, re-shaping of tee boxes to maximize playable areas, laser leveling of new boxes and laying of new sod. Seaview also performed a complete cosmetic renovation as well, which included all new tee markers, tee signs, history wall, new flags, flagpoles and bunker rakes. A Sam Snead plaque was placed on the 16th hole to commemorate his 1942 PGA Championship victory. The event had nine holes played on the Bay and nine on the Pines. The 16th hole — then the 8th hole on the Pines Course and 17th for the Championship — was where Snead chipped in to defeat Jim Turnesa 2 & 1 and capture his first major championship.
March 20, 2015
|
Category:
Tourism
Posted By The Original Golf Blogger
Interact: Start a Forum Post | Email this entry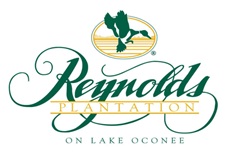 Reynolds Plantation Golf Collection Tops National Rankings Among "Best Courses You Can Play"
Greensboro, Ga. (March 18, 2015) – Placing four golf courses from its collection on the latest Golfweek magazine list of "Best Courses You Can Play," Reynolds Plantation was the only golf community in the country recognized for that level of excellence in the prestigious state-by-state rankings.
On the "Best You Can Play" Top 15 list for Georgia, Reynolds Plantation's Oconee course is ranked No. 3, with the Great Waters Course No. 5, The Landing No. 8 and the Plantation Course No. 15. Together the Lake Oconee gems continue to enrich the reputation of Reynolds Plantation as a premier golf community and preferred golf destination.
The "Best Courses You Can Play" is a compilation of golf courses accessible to guest and/or public play in the United States. It is part of the "Golfweek's Best" rankings series, posted recently online at http://www.golfweek.com
"We appreciate having four of our golf courses named to a highly regarded nationwide list like this," said Mark Lammi, Vice President of Golf Operations at Reynolds Plantation. "Not only do we have the best collection of golf courses in Georgia, but one of the most impressive in the world, all right here."
The Landing pioneered the golf industry on Lake Oconee when the Bob Cupp design opened in 1986 (originally as Port Armor Golf Club). The Plantation Course, also a Cupp design, was the first course at Reynolds Plantation, established in 1988. The Great Waters Course introduced the legendary Jack Nicklaus to Lake Oconee, debuting in 1992 and renovated by Nicklaus in 2010. The Oconee Course is an idyllic Georgia sanctuary, with designer Rees Jones providing a pure, undisturbed setting for an authentic golf experience since 2002.
Besides Reynolds Plantation, the only other venue with as many as four golf courses on the prestigious Golfweek state-by-state "Best You Can Play" rankings is Bandon Dunes in Oregon, which is a golf resort only. Overall, six courses give Reynold Plantation 117 holes of golf draped across natural rolling hills and along the shoreline. Several recent golf course renovation projects – including the newly unveiled work on the Tom Fazio-designed National Course –are part of a multi-million dollar renovation that touched nearly every facet of the award-winning Reynolds Plantation residential golf community, as well as The Ritz-Carlton Lodge, Reynolds Plantation, a AAA Five Diamond resort.
Beyond golf, Reynolds Plantation offers an array of recreation opportunities: 374 miles of shoreline along Lake Oconee, Georgia's second-largest lake, is ideal for bass fishing, recreational boating and water skiing; four marinas with complete services; the Lake Club Wellness Center and Peter Burwash International Tennis Center present options for complete fitness activities; dining and casual atmospheres at The Landing Clubhouse, the Plantation Grille and Linger Longer Steakhouse in the Oconee Clubhouse.
Vacation guests at Reynolds Plantation can choose from individual cottages within the private gates, while enjoying a variety of amenities. Accommodations also are available at The Ritz-Carlton Lodge on property. For more information about Reynolds Plantation, visit http://www.reynoldsplantation.com, or to book a reservation by phone, please call (877) 809-3324 between the hours of 8 am and 6 pm eastern time.
March 20, 2015
|
Category:
Tourism
Posted By The Original Golf Blogger
Interact: Start a Forum Post | Email this entry
Epson M-Tracer™ Club-Mounted Golf Swing Analyzer Endorsed by David Leadbetter Now Available
Revolutionary Golf Technology Helps Golfers Improve their Game with Unprecedented Insights into Their Swing through Highly Accurate, Actionable Data
LONG BEACH, Calif. – March 17, 2015 – Epson America, Inc. today announced that its M-Tracer™ golf swing analyzer for golfers of all levels is now available through Epson.com, the Leadbetter Golf Academy and golf specialty retailers with an MSRP of $299. M-Tracer is a lightweight, club-mounted golf swing analyzer designed to give golfers unprecedented insights into every element of their swing. The M-Tracer securely attaches to the golf club grip to capture the golf swing at 1,000 samples per second and sends data to an iOS or Android smartphone in real-time via Bluetooth®.
Part of the new "Epson Active" product category, the M-Tracer is the latest in a line of sports and fitness devices from the company to help athletes improve their performance through precise data and easy-to-interpret feedback.
"M-Tracer gives golfers an incredible amount of relevant information on their swing that can be used to improve their game," said, Randy Bergstedt, manager, Epson Active. "Whether you're just getting started, a professional golfer or a golf coach, the M-Tracer's actionable insights provide valuable insights to help you achieve your best performance. M-Tracer and our other fitness and sports wearables are a testament to Epson's commitment to driving innovation in technology for active people."
With a built-in Inertial Measurement Unit derived from Epson's industrial sensors, the M-Tracer tracks and records the swing path of the club, club-head speed, club-head path, face angle at the time of impact, tempo and more.
"Golf is a highly technical sport where the smallest details and adjustments can make all the difference in getting the best out of your game," said David Leadbetter, world-renowned instructor, owner of over 20 golf academies around the world and Golf Digest Teaching Professional. "The Epson M-Tracer provides real-time feedback and immediate solutions that help golfers develop a more efficient and powerful swing. This information empowers golfers to improve their swing in an easy and intuitive manner, ultimately resulting in lower scores and more fun."
The M-Tracer smartphone app shows the golfer's full swing path in 3D and offers the ability to rotate the view and compare their swing against that of a pro-level golfer or their own previously recorded swings. The app also provides comprehensive graphical analysis of the impact zone, shaft rotation, club speed and swing tempo. It even has a built in freeze frame option for the critical "halfway back" and "at the top" positions.
For more information or to purchase an M-Tracer, go to Epson.com/golf.
About Epson
Epson is a global innovation leader dedicated to exceeding expectations with solutions for markets as diverse as the office, home, commerce, and industry. Epson's lineup ranges from inkjet printers, printing systems and 3LCD projectors to industrial robots, smart glasses and sensing systems and is based on original compact, energy-saving, and high-precision technologies.
Led by the Japan-based Seiko Epson Corporation, the Epson Group comprises more than 72,000 employees in 94 companies around the world, and is proud of its ongoing contributions to the global environment and the communities in which it operates. Epson America, Inc. based in Long Beach, Calif. is Epson's regional headquarters for the U.S., Canada, and Latin America. To learn more about Epson, please visit: http://www.epson.com.
You may also connect with Epson America on Facebook (http://www.facebook.com/Epson), Twitter (http://twitter.com/EpsonAmerica) and YouTube ( http://www.youtube.com/EpsonAmerica).
March 17, 2015
|
Category:
Equipment
Posted By The Original Golf Blogger
Interact: Start a Forum Post | Email this entry
ECCO® Golf Launches Fred Couples 'Signature Edition 1992' Commemorative Shoe
(LONDONDERRY, NH) – Danish company ECCO – a leading manufacturer of innovative footwear – announces that a Fred Couples 'Signature Edition 1992' version of its acclaimed Casual Hybrid model will be available at select retailers worldwide beginning early April.
Co-designed by Couples, the shoe commemorates his two-stroke victory at the 1992 Masters. Produced in a limited run of 1,992 pairs, it boasts an eye-catching white/green color combination and is laser-engraved with Couples' distinctive autograph on the lateral (outer) side.
"The Masters is a really special tournament for me and I always appreciate the support ECCO provides," says Couples. "I thought we could do something really fun with the Casual Hybrid this year and am thrilled by the design we created."
Retailing for $200, the Fred Couples 'Signature Edition 1992' model combines a sleek sneaker look with a premium leather upper and advanced performance technologies. Highly water repellent via the proprietary ECCO HYDROMAX™ treatment, the shoe is built atop the patented E-DTS outsole. This boasts approximately 100 moulded traction bars that deliver nearly 800 traction angles to promote superb grip in a variety of conditions.
"Fred and the Masters are a magical pairing and each year the world tunes in to see his performance at Augusta National," says Michael Waack, Head of Global Golf at ECCO. "None have been better than when he slipped on the Green Jacket, so it's fitting to celebrate that exceptional victory with a very distinctive shoe."
Like all ECCO golf shoes, this new Casual Hybrid is crafted at company-owned factories using the Direct-injection Process. This bonds the upper and outsole unit, creating a one-piece shoe construction without the use of glue or stitching. Benefits include a firm, water-tight seal, lightweight flexibility and out-of-the-box comfort.
The ECCO Golf collection is also endorsed by scores of other Tour stars worldwide, including Ernie Els, Graeme McDowell, Thomas Bjørn, Marcel Siem, Thongchai Jaidee, Will Wilcox, Na Yeon Choi, Caroline Masson, Jennifer Johnson, Sadena Parks, Kendall Dye, Line Vedel Hansen, Pernilla Lindberg, Therese Koelbaek, Sophie Giquel-Bettan, Liz Young, Sally Watson, Linda Wessberg, Emily Kristine Pedersen and Nanna Madsen, among others.
About ECCO
More than 350 million pairs of ECCO® shoes have walked the earth since 1963, when Karl Toosbuy founded the company in Denmark. ECCO is one of the few major shoe manufacturers in the world to own and manage every step of the shoemaking process - from leather production through manufacturing in its own factories and all the way to its stores. ECCO's Scandinavian design philosophy, "The shoe must follow the foot", is guiding the company. ECCO creates high-comfort, functional, stylish shoes and timeless bags, accessories, small leather goods and shoe care products. Still family owned, ECCO is headquartered in Denmark and employs more than 19,500 people of 57 nationalities worldwide. ECCO products can be found in the 1,100 ECCO stores and 14,000 other sales locations in 85 countries.
ECCO USA is based in Londonderry, New Hampshire. For more information: http://www.eccousa.com, 800.886.3226
March 17, 2015
|
Category:
Equipment
Posted By The Original Golf Blogger
Interact: Start a Forum Post | Email this entry
PGA Tour Pros Spieth, Harman to Headline Boys and Girls Clubs 2015 Golf Invitational, Tuesday, July 7
2013 and 2014 JDC Classic Winners Jordan Spieth and Brian Harman to Attend
Registration Open at http://www.BGCMVgolf.com
MOLINE, IL – The Boys & Girls Clubs of the Mississippi Valley (BGCMV) announced today that PGA Tour professionals Jordan Spieth and Brian Harman will again appear at its annual golf fundraiser, Tuesday, July 7, at Short Hills Country Club in East Moline, IL.
Spieth was PGA Tour rookie of the year in 2013 and 2013 John Deere Classic (JDC) champion. Harman was the 2014 JDC champion – marking the second year in a row that the eventual JDC champion started the week by appearing at the BGCMV golf event.
"Based on the last two years, it seems that attending the Boys and Girls Clubs golf outing is good luck if you want to win the John Deere Classic," said Gregg Ontiveros, Group O CEO and BGCMV 2015 Invitational Co-Chair. "We appreciate the support that Jordan and Brian provide for our local kids – and for helping make the Invitational such a special event."
The BGCMV 2015 Invitational offers attendees a full day of golf and networking, culminating with a mini-pro-am shootout with Spieth and Harman. Other highlights include:
A variety of hospitality stations and music located across the course
Amazing silent auction and golfer swag bags
An on-the-course after party (open to non-golfers), including music and dinner

"The Invitational is a fun way that all of us can come together for a great cause – and help kids develop skills for a better future," said Ontiveros, "Many of last year's participants told us it was the best golf event they've ever attended – and we're looking to build on that this year."

Now in its 14th year, the Invitational has helped raise more than $1.5 million since 2002. This year's fundraising goal is $300,000, with all proceeds benefiting the BGCMV. Title sponsors for the 2015 Invitational include US Bank and Group O.

For more information or to register for the event, please visit http://www.BGCMVgolf.com.

ABOUT BGCMV

The Boys and Girls Clubs of the Mississippi Valley (BGCMV) has been serving the needs of area young people since 1994. It is a member of the Boys & Girls Clubs of America, a national organization of non-profit, non-sectarian private agencies serving young people in clubs nationwide. BGCMV serves over 600 members at three locations:

Moline Club – 406 7th Street, Moline

Davenport Club – 1702 Iowa Street, Davenport (First Presbyterian Church)

The Club (Teen Center, serving members 13 and older) – 1122 5th Avenue, Moline

For more information, please visit http://www.BGCMV.org.
March 17, 2015
|
Category:
Charities
Posted By The Original Golf Blogger
Interact: Start a Forum Post | Email this entry
MORE IMPROVEMENTS COMING AT BAY HILL

Greens to undergo comprehensive re-grassing following the Arnold Palmer Invitational Presented by MasterCard
ORLANDO, FL. (March 17, 2015) – Bay Hill Club & Lodge, one of the top golf resort destinations in America, is planning a comprehensive re-grassing project on the putting surfaces of its Championship Course following this week's Arnold Palmer Invitational Presented by MasterCard. Acknowledging that a 2009 upgrade of the greens did not meet an anticipated level of excellence, club officials announced their intentions to install TifEagle Bermuda grass, a project that is consistent with several other upgrades that have occurred at the club in the last year. The decision was made after the club found that portions of some greens on the Championship Course were not 100 percent healthy after a harsh winter. However, tournament officials of the Arnold Palmer Invitational Presented by MasterCard anticipate that though some areas are aesthetically weak, the greens will be in tournament shape and will not have an adverse effect on playability or scoring.
"We always strive to have the very best playing conditions, not only for the tournament, but also for our members and guests," said Roy Saunders, vice president of Bay Hill Club. "By taking this step, the club is positioning itself to better achieve its overall objective of offering superior conditions throughout the year."
The re-grassing process to be undertaken is called the "no-till method," which will ensure that all of the topographical features and contours will be preserved. The project will commence in May and should be completed by early August. Chris Flynn, the Director of Grounds for Bay Hill Club's 27 holes, will be working closely this week with Bland Cooper, Competitions Agronomist for the PGA TOUR, to ensure that the greens remain in the best possible condition during the 37th edition of the prestigious invitational tournament hosted by Arnold Palmer.
An upgrade of the greens is just the latest improvement to the Palmer-designed Championship Course. In the months leading up to this year's tournament, Flynn has overseen a number of upgrades that dramatically improve the overall golf experience for both daily play and for competitors in this week's invitational.
Those measures include the infusion of new "G-Angle" bunker sand that is approved by the PGA TOUR spread over Bay Hill's 84 bunkers. The G-Angle sand is a more angular sand that holds up the ball better and makes it more difficult for balls to bury in the bunkers. Additionally, five more acres of fairway are available after Flynn expanded the fairways to reflect the original course design intent. The approach areas and bailout areas around the greens also were expanded. Finally, an aggressive tree-trimming program has improved the visual presentation of the course as well as restored shot values.
Located just minutes from downtown Orlando and area attractions, Arnold Palmer's Bay Hill Club & Lodge is the site of the annual Arnold Palmer Invitational Presented by MasterCard golf tournament. The 70-room property features 27-holes of golf, the Arnold Palmer Golf Academy, tennis on four Har-tru and two DecoTurf courts, a full service spa and salon, fitness center, a heated Jr. Olympic-size pool, three dining locations, 3 lounges, and 9,000 square feet of meeting and banquet space. For reservations call (888) 422-9445 or (407) 876-2429.
For more information, contact Ramona Hurley, Absolute Thinking, at (727) 967-2487 or .(JavaScript must be enabled to view this email address).
Follow Bay Hill on Twitter at http://www.twitter.com/APBayHill
Follow Bay Hill on Facebook at http://www.Facebook.com/APBayHill
March 17, 2015
|
Category:
Tourism
Posted By The Original Golf Blogger
Interact: Start a Forum Post | Email this entry